We want to welcome you into the Bonraw kitchen and introduce you to the world of all things sweet.
At Bonraw, we regularly discuss why refined sugars are bad for you, and why we think it's so important to consider alternatives when cooking and baking at home.
We'll be looking at natural sugars and sweeteners split into several categories:
Sap derived

root-veg

grain-based

low and no-cal sweeteners
We've analysed their characteristics and how best to use in the kitchen.
Sap Sweeteners
Bee Pollen: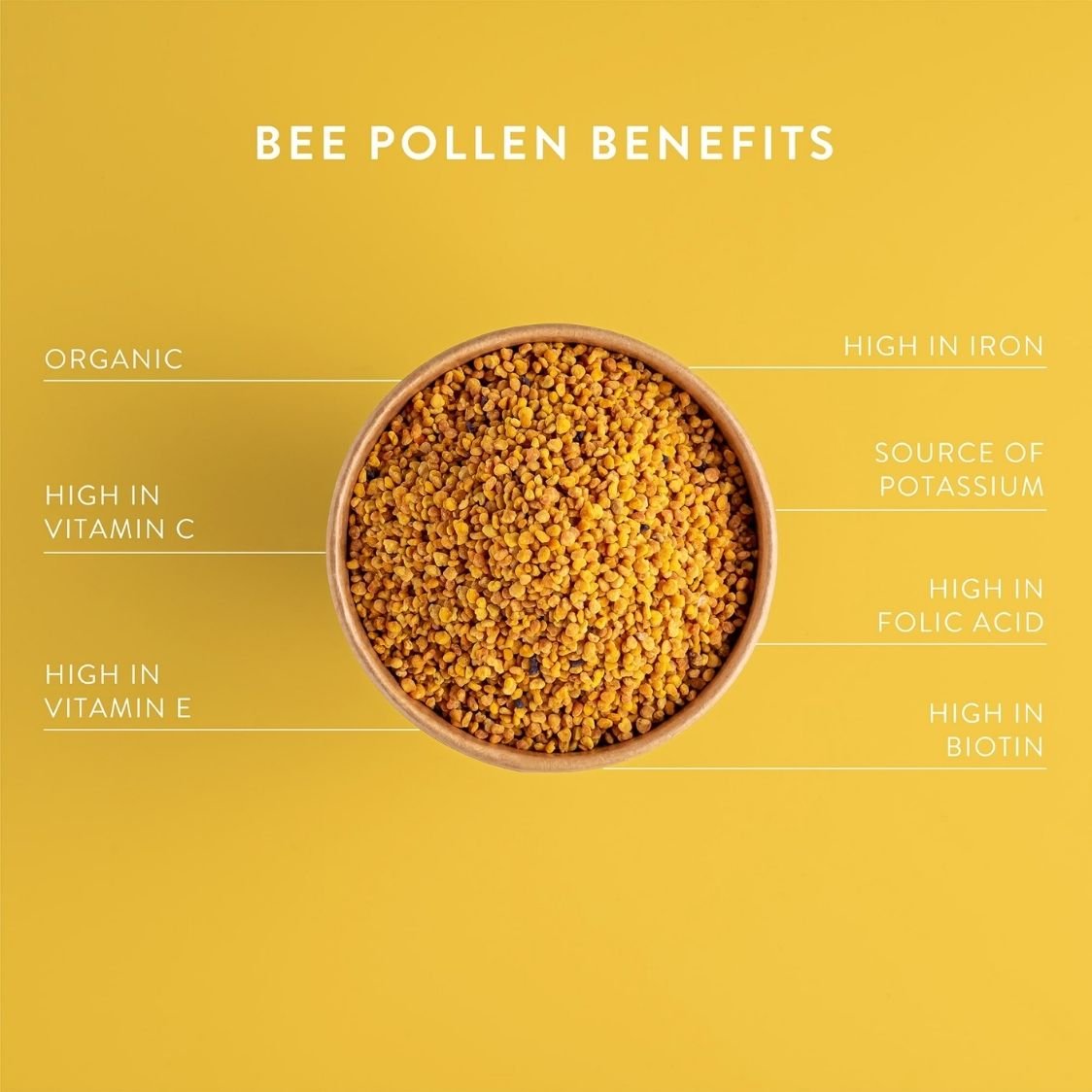 Bee Pollen is a vibrant blend of honey, pollen, nectar, and wax. Available across the EU, notably both Greece and Spain have quality sources of supply. It's delicious: nutritional, versatile and an easy way to boost flavour in your favourite foods, naturally. And of course, boost your daily vitamins too.
In the kitchen:
Swirl into yoghurt
Beat into scrambled eggs
Melt into porridge
Whizz into smoothies
Blend into desserts
Bonraw Bee Pollen is now available
Demerara Sugar: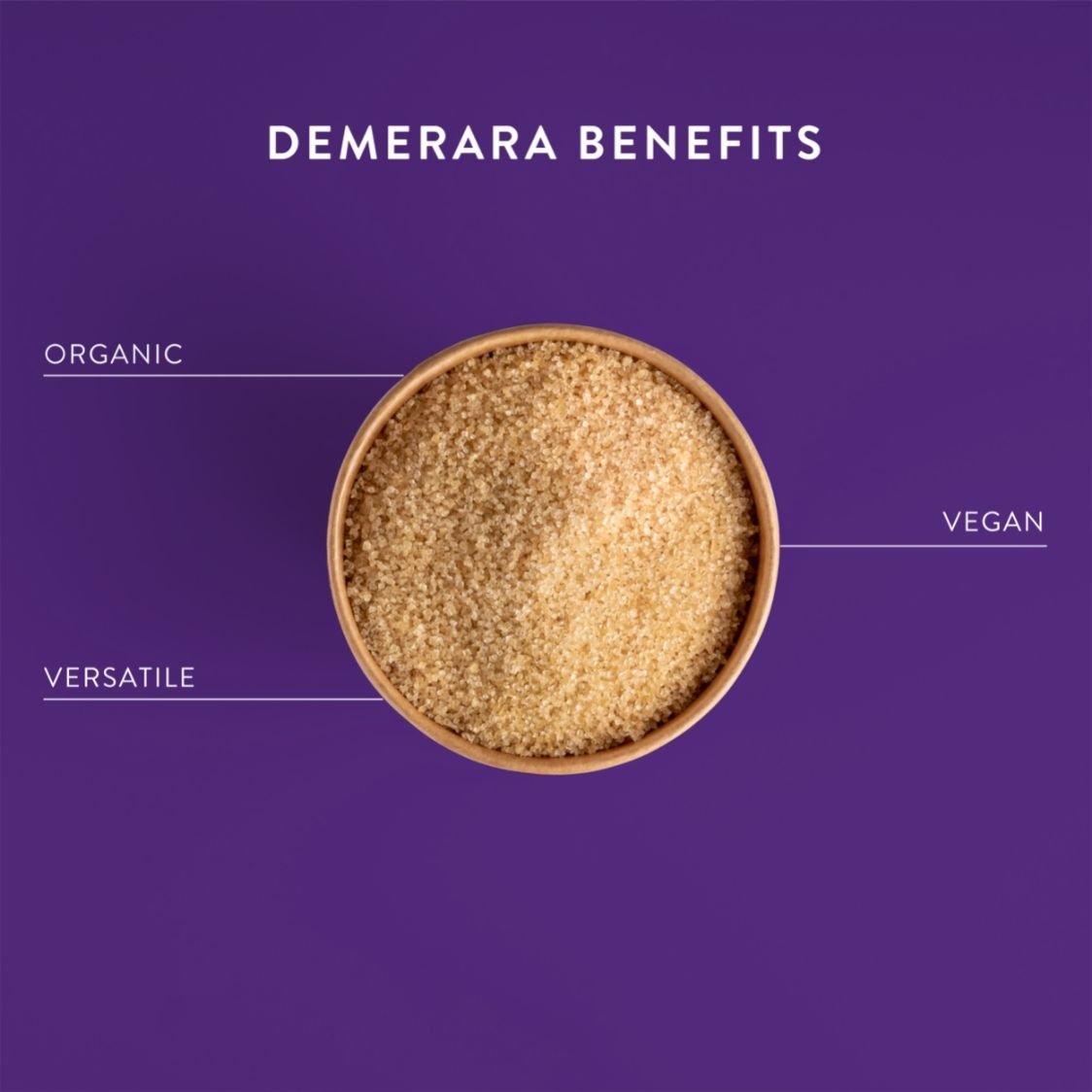 Organic Demerara is made from the first press of whole sugar cane. Demerara sugar is available from Guyana, but Organic variety is mainly available from Brazil. It brings irresistible sparkle and deep notes of smooth molasses to all your recipes. Ideal for those that require a little crunch.
In the kitchen:
Enjoy full-bodied flavour in all your baking
Sprinkle on crumbles
Work into cheesecake bases
Bake into flapjacks
Fold into biscuit recipes
Bonraw' s Demerara is now available
Maple Sugar: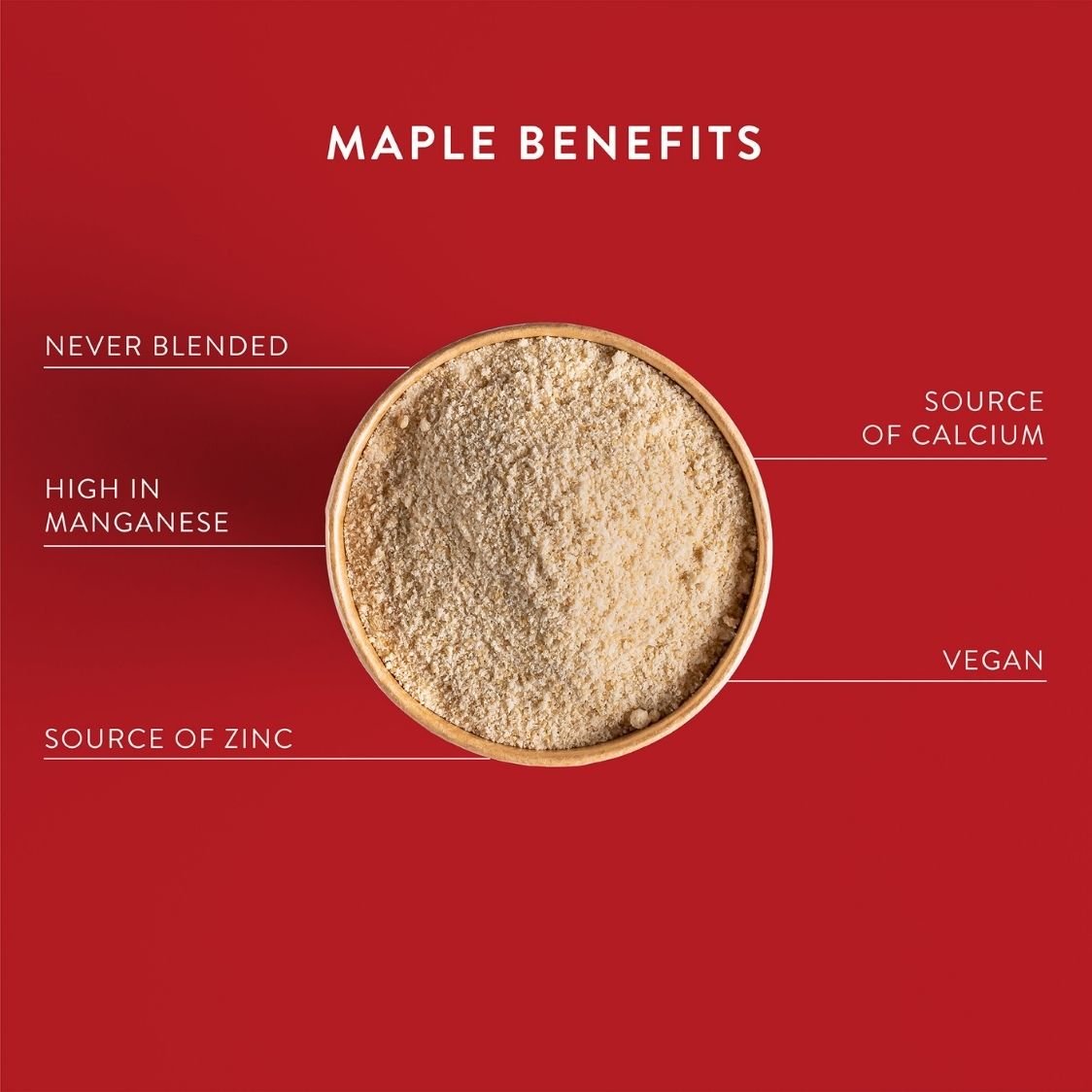 Made from the pure, tree-trunk sap of the Red Maple tree, this is a versatile, nutrient packed way to quench your Maple needs. Available in non-other than Canada. It's delicious: treacly, balanced and melt-in-your-mouth fine.
In the kitchen:
Sprinkle onto porridge
Whizz into smoothies
Enjoy on desserts
Stir into any hot drinks
Bonraw' s Maple Sugar is now available 
Coconut Sugar: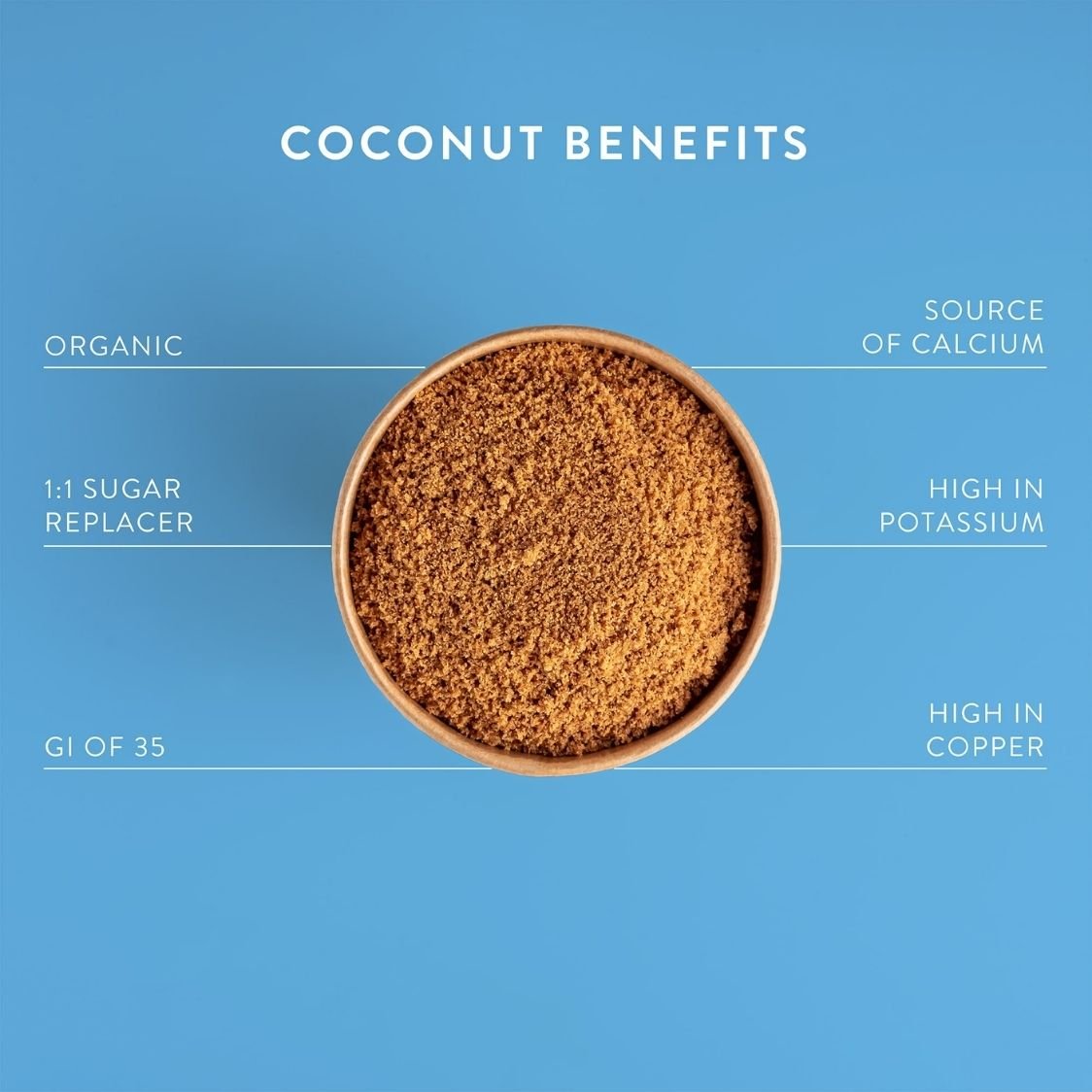 Coconut Blossom sugar is made from the sap produced by the blossom (flower) of the coconut palm tree. Organic Coconut sugar is available via Sri-Lanka, Indonesia, and the Philippines. It's taste delivery; aromatic, rich and melt in your mouth fine.
In the kitchen:
Use Organic Coconut Blossom:
In baking for extra depth
In chocolate desserts
Sprinkle on porridge
Stir into espresso
Serve it with tropical fruits
Bonraw' s Coconut Blossom Sugar is now available
Panela Sugar:
Panela is a handmade tradition that's endured in Colombia for centuries. It's delicious: fine with full-bodied flair and ready to enrich all your favourites.
In the kitchen:
Stir into coffee
Bring umami depth into your cooking
Enjoy as a brown sugar swap in all your baking
Shake into cocktails
Bonraw' s Maple Sugar is now available 
Root-veggie derived sweeteners
Yacon syrup
Yacon Syrup is made from the root of the yacon plant. The main benefits of this sweetener are that it doesn't affect your blood sugar levels and contains a high fructooligosaccharide content. Fructooligosaccharides are non-digestible carbohydrates that act as healthy gut bacteria. It does pass through the intestines largely undigested, so it may not be suitable for people who suffer from inflammatory bowel conditions.
In the kitchen
Yacon syrup undergoes a similar extraction process to maple syrup, which includes removing liquid from the flesh of the yacon plant and evaporating it. This makes the syrup have a molasses and caramel flavour. While overpowering on its own, due to its rich maltiness it's a good option for cookies and savoury dishes. It has even been used for marinating meat and fish and making salad dressings due to its rich maltiness.
Grain-based sweeteners
Rice syrup
Rice syrup is derived from rice which has undergone the fermentation process to form a liquid sweetener. Despite its sweetness it does not trigger blood sugar levels, and the nutrient from the rice provides a long and effective amount of energy, whereas carbohydrate sources burn fast and spike your blood sugar levels.
In the kitchen
The subtle sweetness of rice syrup means it's a great sugar substitute for desserts and sweets. It rarely crystalizes so it can be used in things like dips, hot drinks, and salad dressings.
Sorghum syrup
Sorghum syrup is made from the juices of the sorghum cane plant, the cane is pressed to extract the juice then is boiled down and evaporated to create a rich, dark syrup. The syrup is highly processed, with a high GI.
In the kitchen
Sorghum syrup's flavour has been described as earthy, woody, and smoky. The flavour can be dependent on the process involved and the strain of sorghum plant used. It can be used in the same way you would use most sweeteners, such as sweetening your coffee, baked goods, or breakfast foods.
No-calorie or low-calorie sweeteners
Xylitol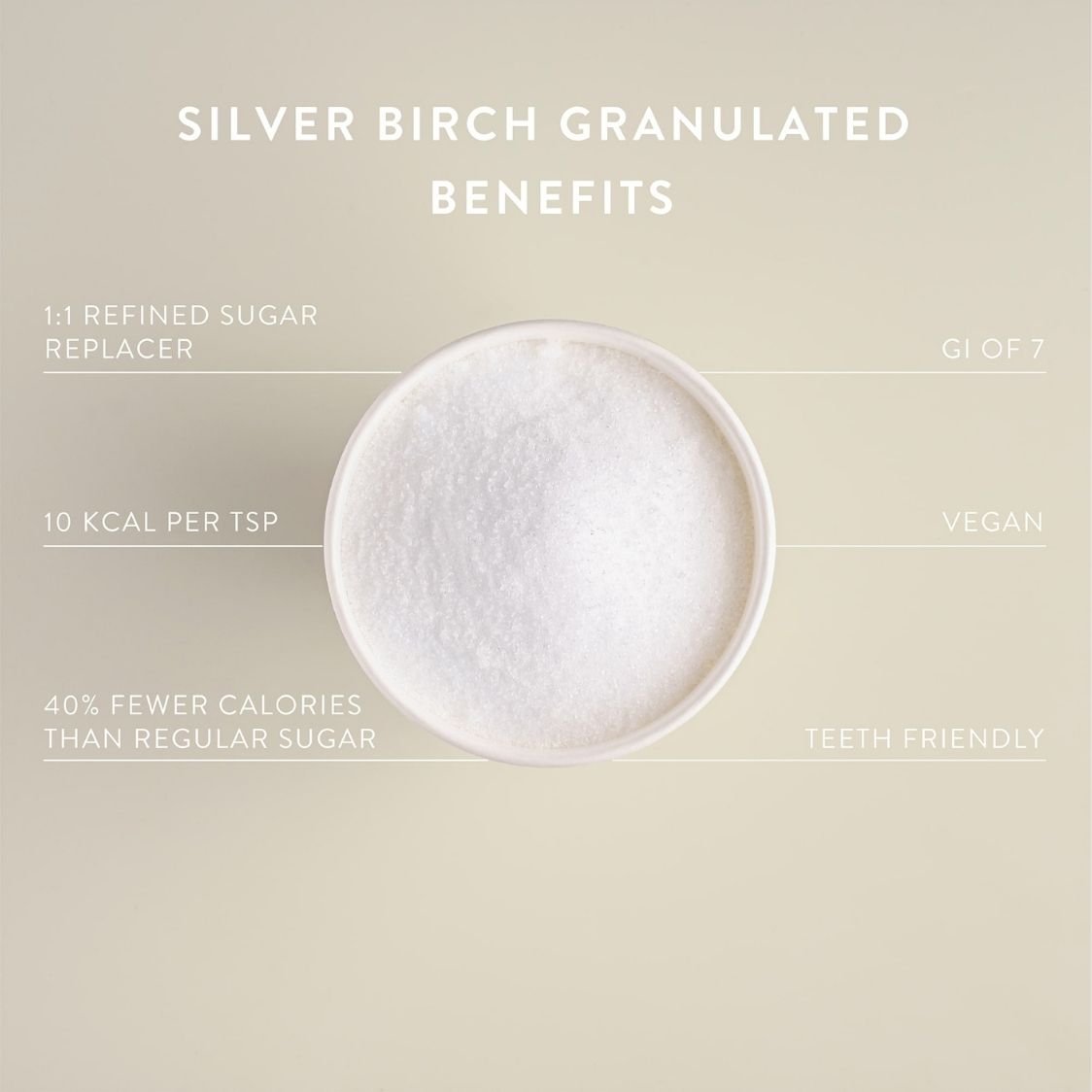 Xylitol (Silver Birch) is a naturally occurring carbohydrate called sugar alcohols. Xylitol. It has 40% fewer calories than refined sugar and is completely sugar-free. It delivers a bright and clean taste with no aftertaste. Silver Birch is as versatile as regular white sugar. And it's good for your teeth too.
In the kitchen
Stir into tea for a bright-sweet taste
Take two with coffee for a pure finish
Sprinkle in all your favourites
Bonraw' s Silver Birch (Xylitol-based table-top sweetener) is available here 
Erythritol
Erythritol is also a naturally occurring carbohydrate called sugar alcohols.  It provides only about 6% of the calories found in an equal amount of sugar. It delivers a fresh taste with a slight lingering aftertaste.
In the kitchen
Can we be used in the same way as sugar but note it's slight menthol taste.
Stevia
Stevia comes from the leaves of the stevia rebaudiana, a South American plant that contains naturally occurring sweet-tasting compounds. It's a naturally derived low-calorie sweetener that has a minimal effect on blood sugar levels. Stevia is considerably sweeter than sucrose (regular white sugar) and has been accused of being too sweet and causing the overstimulation of your taste buds and triggering sugar cravings.
In the kitchen
Stevia is often used as a sweetener for hot drinks due to its great sweetening ability. It can also be used in cooking, but it may not function well as a substitute for sugar in recipes where sugar plays an integral part of the texture and structure.
We hope you enjoyed your time in the Bonraw kitchen, and that you've learnt even more about the wonderful world of natural sugars and sweeteners.