It's Apple Season!
Juice them, pickle them, puree them, or straight up bake them! It won't be news to you that apples are an incredibly nutritious fruit that offers multiple health benefits. They're rich in fibre and antioxidants to name a couple. Eating them is linked to a lower risk of many chronic conditions. We've got your humble apple top recipe picks for this season to showcase this fine fruit.
The perfect sugar for the pick.
Why do you need sugar I hear you ask? Well, apple & coconut sugar are one of the classic combinations in the culinary world. The acidity of the apple mixed with toffee-like taste of Bonraw Coconut Blossom, makes this combination a flavour explosion. Throw in cinnamon's signature fragrance and you've just bitten into heaven on earth.
Our first-choice recipe for this season has to be the Wholewheat Apple & Cinnamon Muffin.
1- Wholewheat Apple & Cinnamon Muffins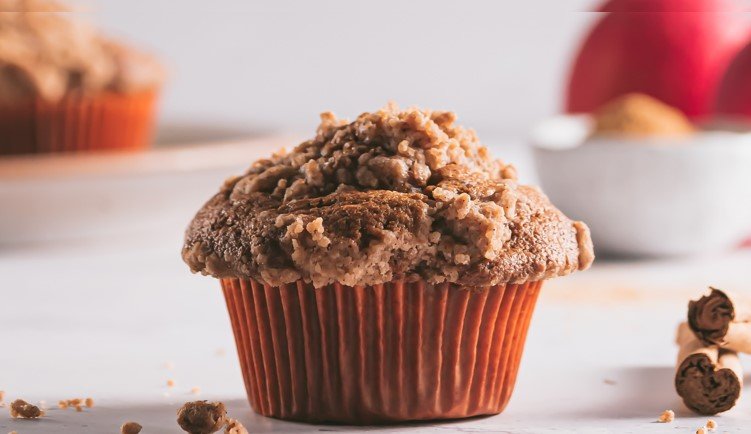 Muffins are the ultimate cosy treat for the season! There's nothing better than taking a tray of warm muffins out of the oven and then later enjoying them as a small, nutritious, and wholesome bite for packed lunches or a much-needed afternoon treat!
We've infused our muffins with the sweet tart flavour of a Gravenstein apple. A Gravenstein apple is quite simply put the ultimate cooking apple. It's crisp and tart with a touch of honey. It compliments flavours such as vanilla and cinnamon – key ingredients in this recipe. These flavour combinations are caramelised by the hints of toffee from our Organic Coconut Blossom Sugar. We've gone with ground cinnamon for this recipe, but all spice, star anise, or cardamom would also work to elevate this recipe and allow you to be creative with spices. We created a crumb topping with ground cinnamon and our Organic Demerara, a fruity natural sugar that softens the cinnamon spice (optional).
This is a simple to make recipe, perfect for a quiet Saturday afternoon as it only takes 50 minutes (preparation and including the bake time!). Pair this treat with a family-watch of a Halloween movie, we recommend Hocus Pocus 2!
2- Apple, Ricotta & Almond Cake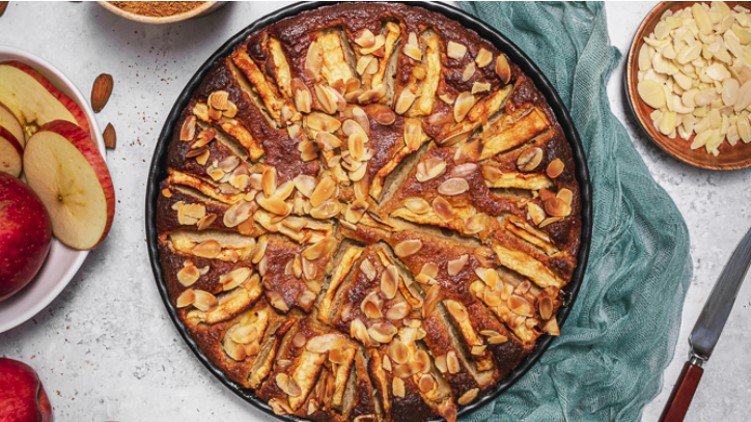 Dive into a flavour experience that is nutritious and delicious! Our apple, ricotta and almond cake is a much-loved family recipe, enjoyed by generations. It's a quick and easy recipe that combines complex flavours and balances them effortlessly.
A Mcintosh apple will work a trick for this recipe, they are firm and have a tart flavour that gives the cake its wholesome crisp texture. Coconut blossom brings harmony to this recipe with a rich sweetness that pulls the ingredients together with a chef's kiss.
With this recipe, you will invite excitement back into your Sunday Morning breakfast menu or it can elevate your afternoon snack. This whole recipe will take you 65 minutes, and then you'll have a show-stopping cake big enough to serve the entire family!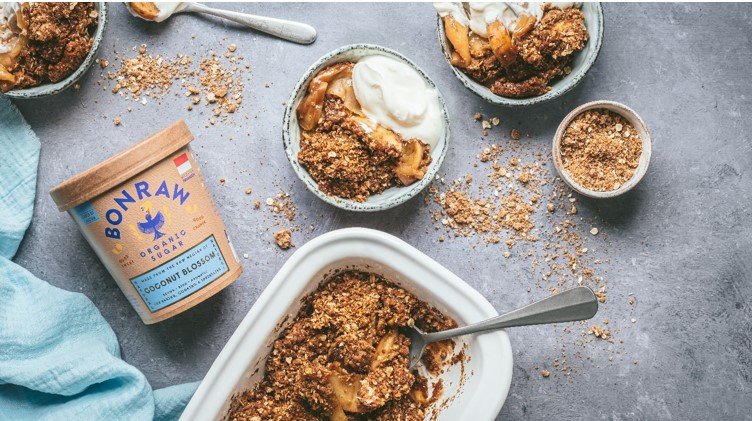 Of course, we couldn't leave out the classic crumble from our list! There's nothing more soothing than enjoying a nice warm bowl of crumble after a Sunday dinner, it doesn't matter if you're full up from your roast, there's always space for crumble!
Our homemade apple pie filling is packed with fresh flavour from the lemon juice, cinnamon, Braeburn apples, and Coconut Blossom Sugar. A Braeburn apple is the perfect choice for this recipe as it stays juicy and doesn't become mushy during the baking process, it can also hold it own amongst the cinnamon and its intense flavour blends well with the richness of Coconut Blossom.
The recipe takes 30 minutes, but you can prepare it the night before and refrigerate it overnight. Heat the crumble until warm and make sure to add a generous scoop of dairy-free yoghurt before serving.
Please let us know if you recreate any of these recipes and them with us @bonrawfoods, we'd love to see!
Enjoy your autumn culinary adventures, from the GOOD-SWEET Team.