At BONRAW, we can't help but love how Autumn makes us feel. You're not alone if Autumn's cooler weather means comfort food for you. All we need is two cool days and we are reaching for the carrots and pumpkins and thinking about stews and crumbles.
The craving for nature's comfort is something we lean into. We are always thinking and planning out how to satisfy cravings mindfully with all the best and most natural ingredients at hand.
Here's our top 5 favourite Autumnal recipes – there's something for everyone. We encourage you to give these and try and let us know how you got on!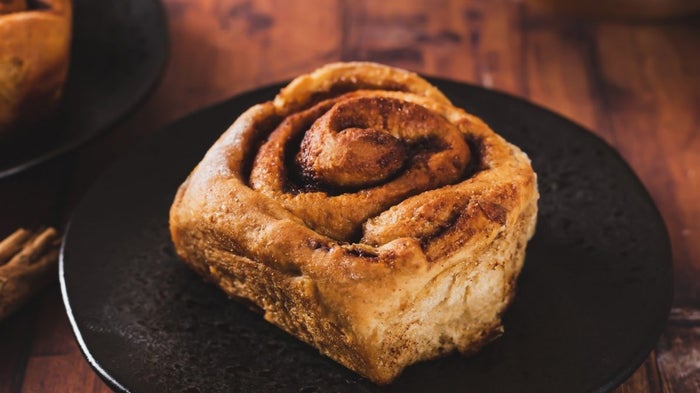 Autumn is the perfect time to get experimental with dough. And with literally hundreds of cinnamon rolls on the web, what makes ours different? Well, we've tried a lot of them, and we know natural sugars. So, here's our cardamon cinnamon roll with Coconut Blossom, it's perfection in a roll! Don't fret if you are a novice, it is easier than it looks. Once you give it a try, you'll be filling your golden swirls with complex sweetness and a variety of warm spices.
Organic Coconut Blossom Sugar is our good-sweet of choice for this recipe, it delivers deep molasses and complimentary caramel notes that you simply will not experience with other brown and refined sugars.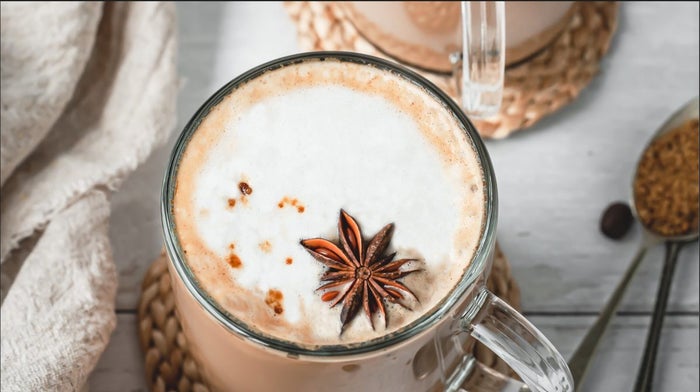 What makes a chai latte dirty, I hear you say? Dirty Chai is a latte drink that contains a single shot of espresso, steamed milk, and a spiced Assam black tea. On a rainy day, our chai tea latte tastes like a warm hug. This recipe is a staple for the season, it's so easy to make and you can enjoy a warm glass every day throughout Autumn! Quick tip, make sure your spice rack is stocked up before you attempt this recipe.
The aroma it creates is dreamy. Preparing your homemade chai tea is a very simple process, so feel free to repeat your everyday coffee process too and combine them to create an unbeatable chai tea latte from scratch. Throw in your Organic Panela for the rustic sweetness this recipe deserves!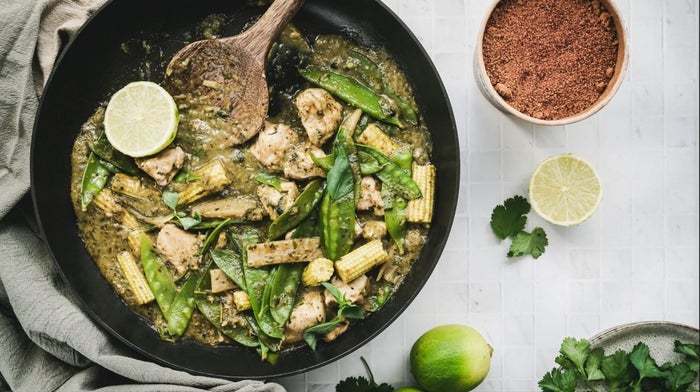 The Good-Sweet Team has been to Thailand a fair few times collectively between us, and this one is a definite keeper, so hit save for later. Rich, spicy, aromatic with a refreshing tangy aftertaste, BONRAW is the perfect addition to this amazing recipe.
Organic Coconut Blossom Sugar is instrumental in this recipe, it breaks through powerful flavours and brings them together in harmony. Strong spices are important to this recipe, but Coconut Blossom softens the intensity to create a balanced bowl of deep flavours.
This recipe requires 1 hour of your care and attention, but it rewards you with a feast that your family and friends will absolutely love. The servings are generous so this recipe will work perfectly for a dinner party.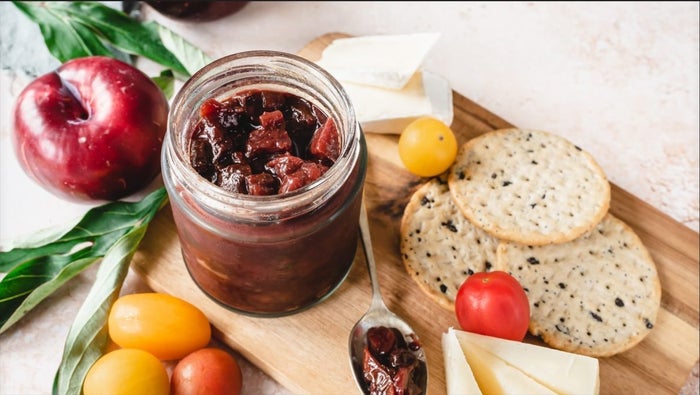 This season is party season, so it's a perfect time to work on your homemade plum and tomato chutney recipe, a.k.a the star of your next charcuterie board. Make sure to ripen up your plums before embarking on this recipe – for maximum sweet bursts of flavour.
The recipe is made with all-natural ingredients that produce a stunning final result. Add your ingredients into a bowl and simmer, stir everything well and add in Organic Panela for full-bodied sweetness for your chutney.
The whole process of creating your homemade chutney will take 3 hours, and then you will have a jar of chutney that you can store for up to a year. Pair your charcuterie board with a murder mystery evening that your fellow detectives can enjoy while analysing evidence.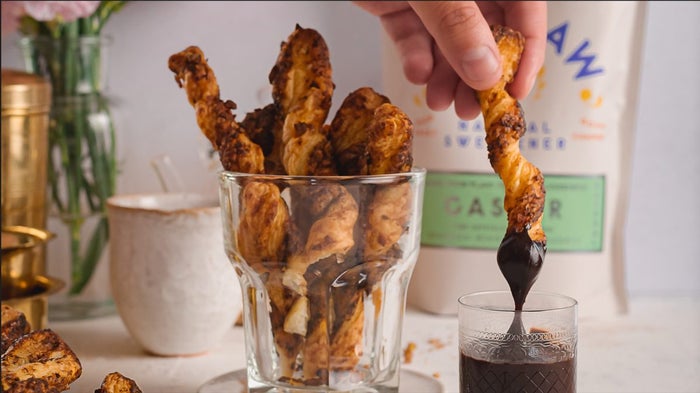 A fireworks night delight! Sugar-free baklava churros paired with a homemade chocolate sauce that will ignite enjoyment like no other. All the while, this recipe is completely sugar-free!
Silver Birch Caster delivers a golden crispy churro that is fluffy and delicious. The outer coating of the churros is also made up of walnuts and pistachios, adding the moreish final touches that elevate this recipe. To achieve a glossy homemade chocolate sauce pair cocoa powder with Silver Birch Caster, the fine crystals will produce a smooth indulgent sauce.
Take this sweet snack with you on fireworks night, it's the perfect treat to share with friends while you're enjoying the event.
We hope you have a wonderful and cosy Autumn, and with these recipes under your belt, we're sure this season will be filled with the joy of delving into delicious and nourishing makes and bakes.
If you try any of these recipes for yourself then please share them with us on Instagram @bonrawfoods.