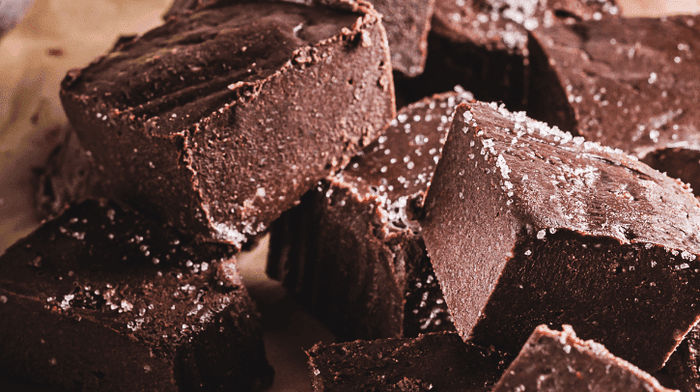 (V) (SF) (DF) (GF) (VEG)
Servings: 6
Time: 10 mins
Big squares that melt in your mouth and that rich gooey caramel taste. Filled with sugar, butter, and calories – they are far from kind to you! So, we've reworked the classic into a better-for-you must-have on your dessert table.
Ingredients:
-100 g cashew nuts
-80 g Silver Birch Caster
-25 g cocoa powder
-50 g coconut oil
-Pinch of salt
-¼ tsp ground cinnamon
-Sprinkle of BONRAW Silver Birch Granulated
Method:
Place 100 g of cashews and 80 g of Silver Birch Caster into a small handheld chopper or blender and blend until completely smooth. (This may take a while but it's ideal that you reach a smooth consistency).
Add 25 g of cocoa powder, 50 g coconut oil, a pinch of salt, and ¼ tsp ground cinnamon to your blender and blend again until smooth.
Pour the mixture into a dish (depending on how thick you want your fudge to be should inform the size of the dish you use). Place the dish into the fridge and chill for about 1 hour or freeze for 20 minutes.
Once set, generously sprinkle Silver Birch Granulated on top. Cut into squares and then serve!
Stores any leftovers in an airtight container in the fridge.
If this recipe has left you drooling, then don't hold back, get baking, and then tag us on Instagram @bonrawfoods. Share the Good-Sweet love.
Featuring Silver Birch Caster& Granulated