GOOD-NEWS UPDATES: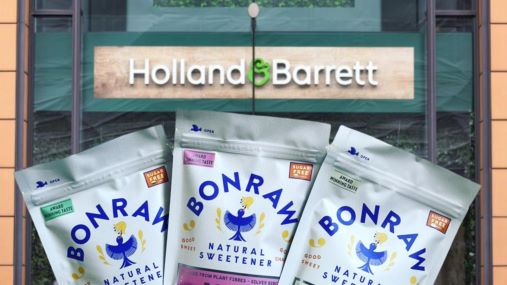 Our Natural Sweeteners Range has launched into Holland & Barrett!
Our brand NEW 200g Silver Birch Range pouches have hit the shelves of Holland & Barrett, delivering tastes-like-sugar excellence to stores nationwide.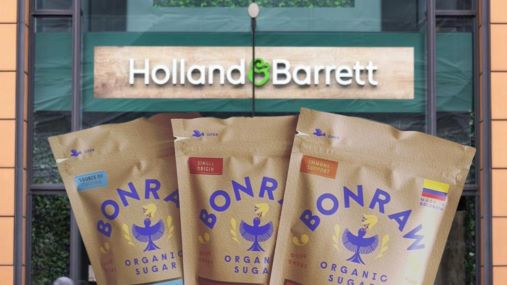 Our Organic Sugars Range has launched into Holland & Barrett!
Our brand NEW 200g + 125g Organic Sugar Range pouches have hit the shelves of Holland & Barrett, delivering diverse and artisan sugar exploration to stores nationwide.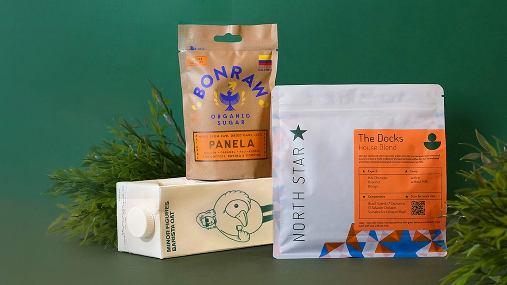 Panela Iced Coffee Kit!
We've partnered with North Star Coffee Roastery to launch a coffee kit featuring our Organic Panela! Discover the kit here.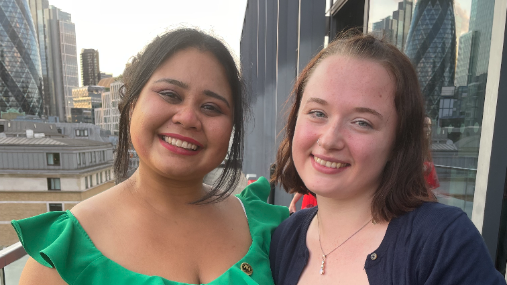 We attended Syabira's VIP Malaysian Afternoon Tea Event!
The BONRAW team received the exciting opportunity to attend GBBO 2022 winner, Syabira Yusoff's, event in London. Our Coconut Blossom Sugar + Silver Birch Icing was even in the goodie bag!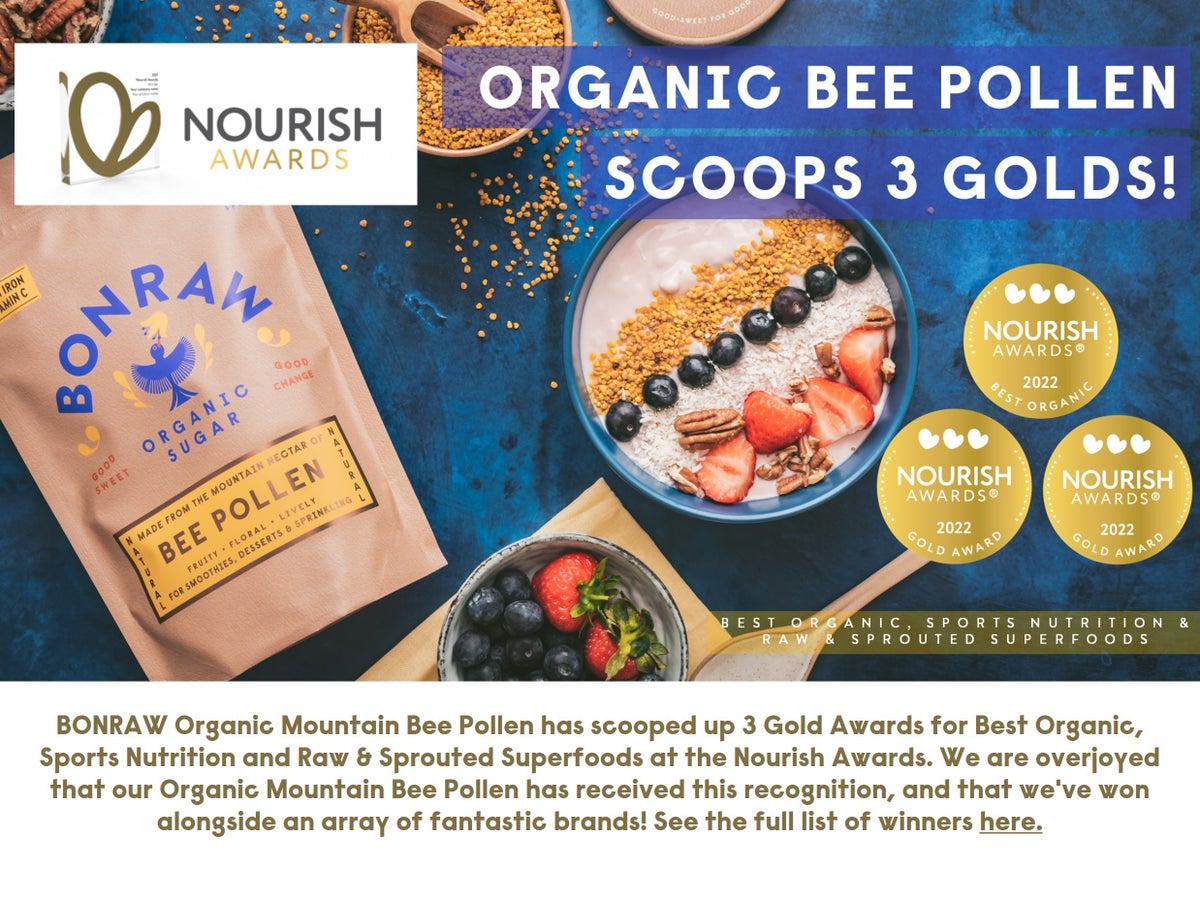 We've won THREE Golds at the Nourish Awards 2022!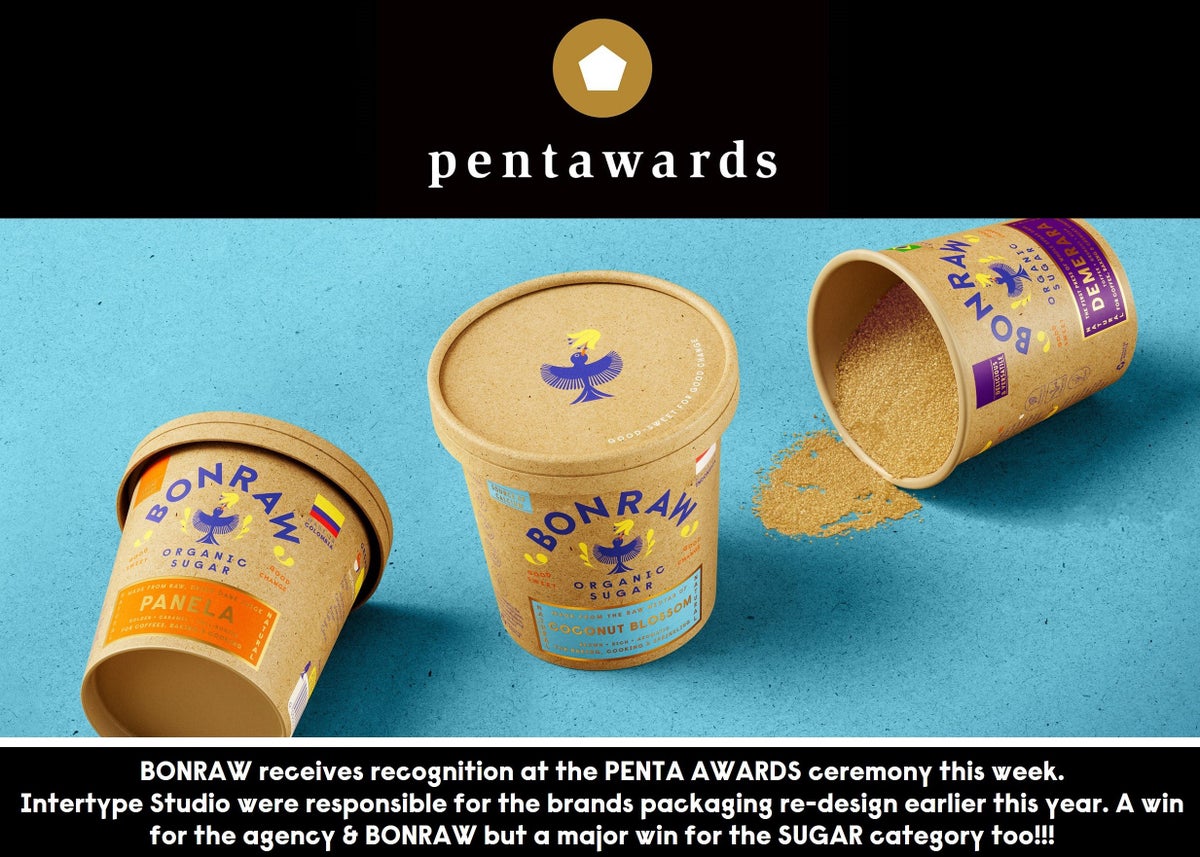 BONRAW has received recognition at the PENTA AWARDS!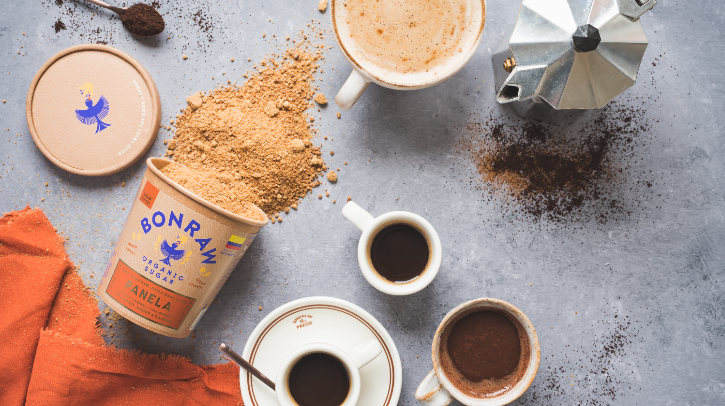 GOOD-SWEET SERIES: BONRAW's Ultimate Guide TO Panela
25th August 2022: We've compiled everything we know about Panela to deliver a series of write-ups that'll cover everything from how it's produced to what the future of Panela looks like. Full series coming soon! You can read our first instalment here.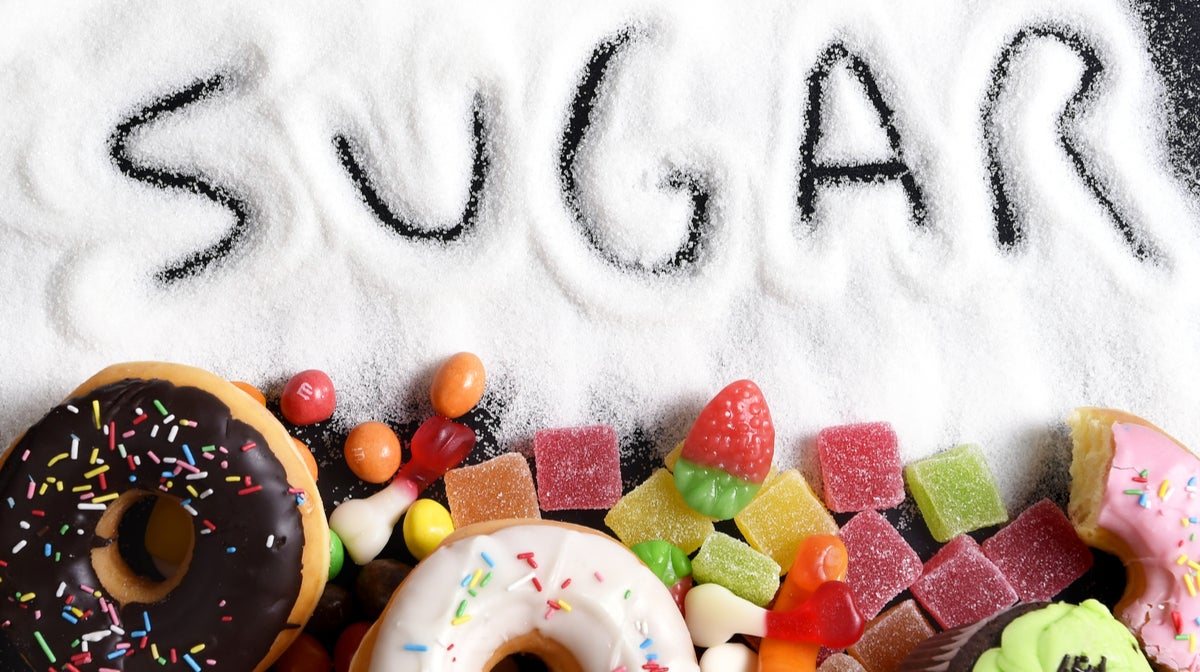 National Wellness Month 2022!
1st August 2022: Happy National Wellness Month. On our Good-Health Blog we discuss all things health and wellness, and we recently broke down 5 highly effective ways to cut down your refined sugar intake! You can read it here.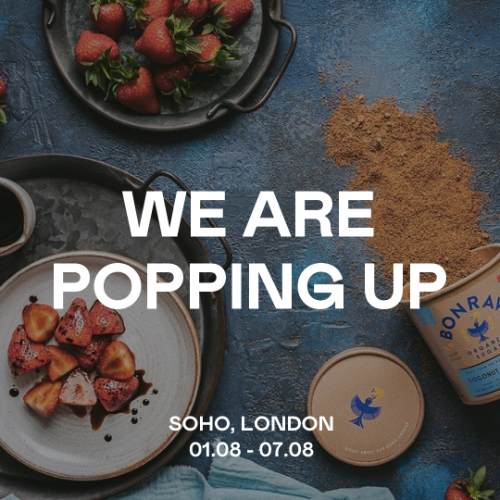 BONRAW is popping up!
26th July 2022: BONRAW is popping up in Soho with the help of our friends @todellisocial. Come on down for 7-days of workshops and tastings with us and some other innovative, sustainable, ethical food & drink brands! Visit us and try out the GOOD-SWEET!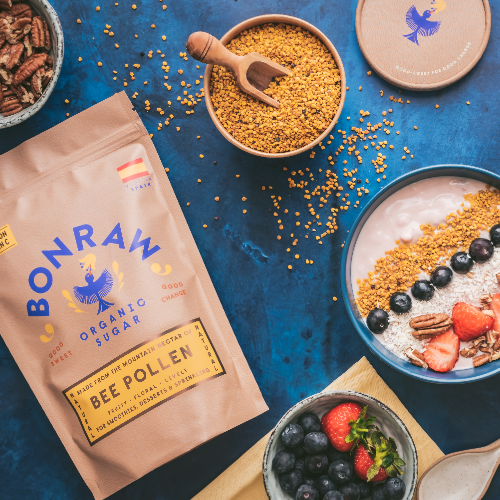 We're Nourish Awards Finalists!
30th June 2022: Our Organic Mountain Bee Pollen has been shortlisted for a Nourish Award in the SPORTS NUTRITION and RAW, SPROUTED & SUPERFOODS categories! And you can vote for us in the People's Choice Category now.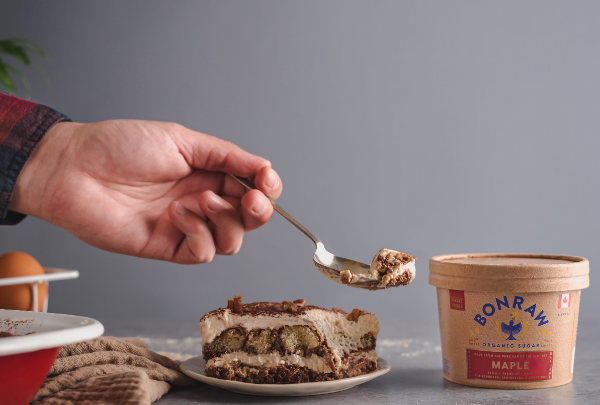 Our Good-Sweet just got greater!
Scientists are studying maple's potential health benefits. Studies are now underway, including those on the antioxidant properties of the polyphenols naturally present in maple syrup. Learn more about the science behind maple here.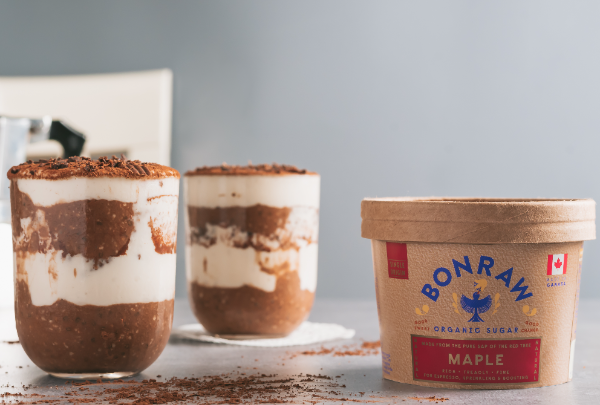 It's a Maple Takeover!
This Canada Day, we're celebrating in the name of Maple Sugar! Look out for new recipes, new blogs & a very special giveaway! Follow us on our Instagram to keep up with all the fun.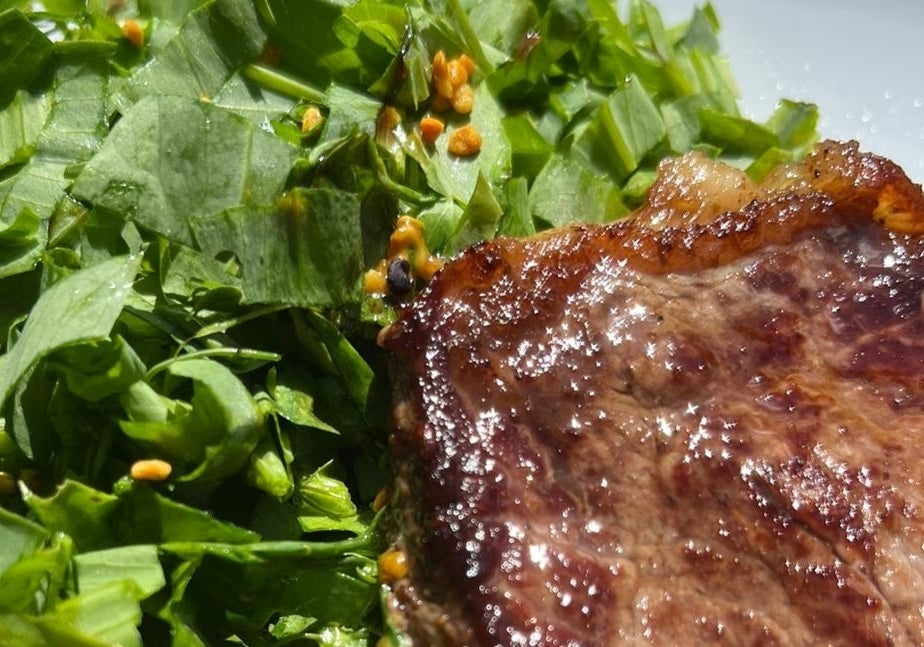 From our Founder's Table:
30th May 2022: This week Elpida (BONRAW Founder & CEO) made Sirloin Steak with a Coconut Marinade, and she dressed her salad greens with Apple Cider Vinegar and BONRAW Organic Mountain Bee Pollen. Try this recipe yourself, and tag @bonrawfoods!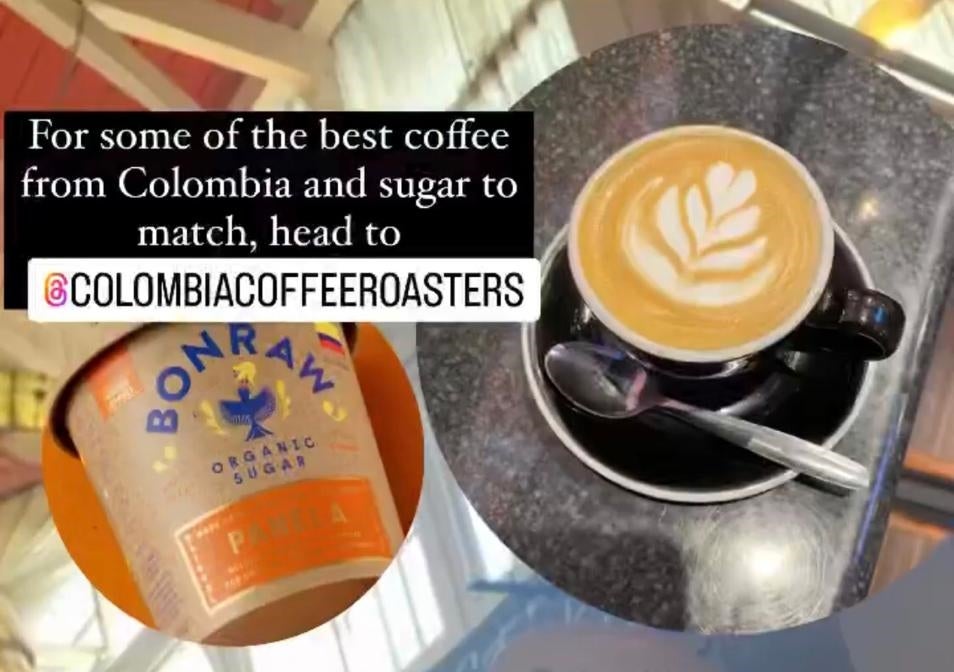 Organic Panela at Colombia Coffee Roasters!
30th May 2022: The perfect pairing: Organic Sugar made in Colombia and Colombian Coffee. Visit Colombia Coffee Roasters for a sip of the good-sweet! @colombiacoffeeroasters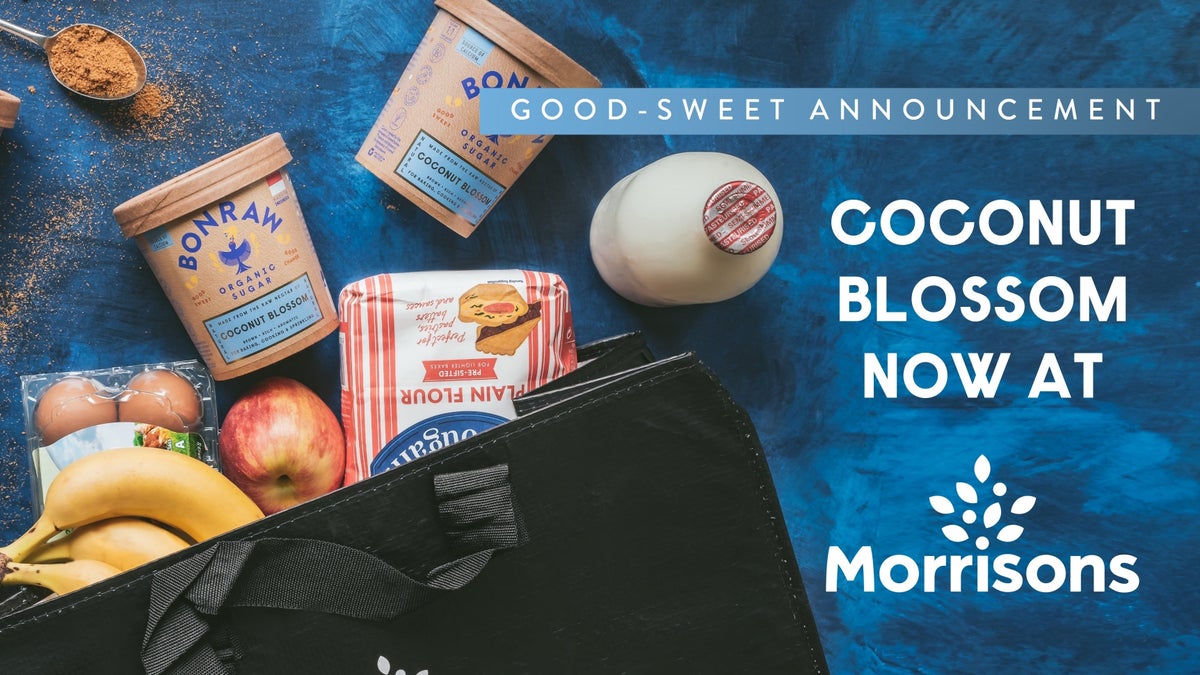 We're in Morrisons!
16th May 2022
We are proud to announce BONRAW is now listed in over 450 Morrisons stores up and down the country! Support this small but growing British business and shop BONRAW at Morrisons.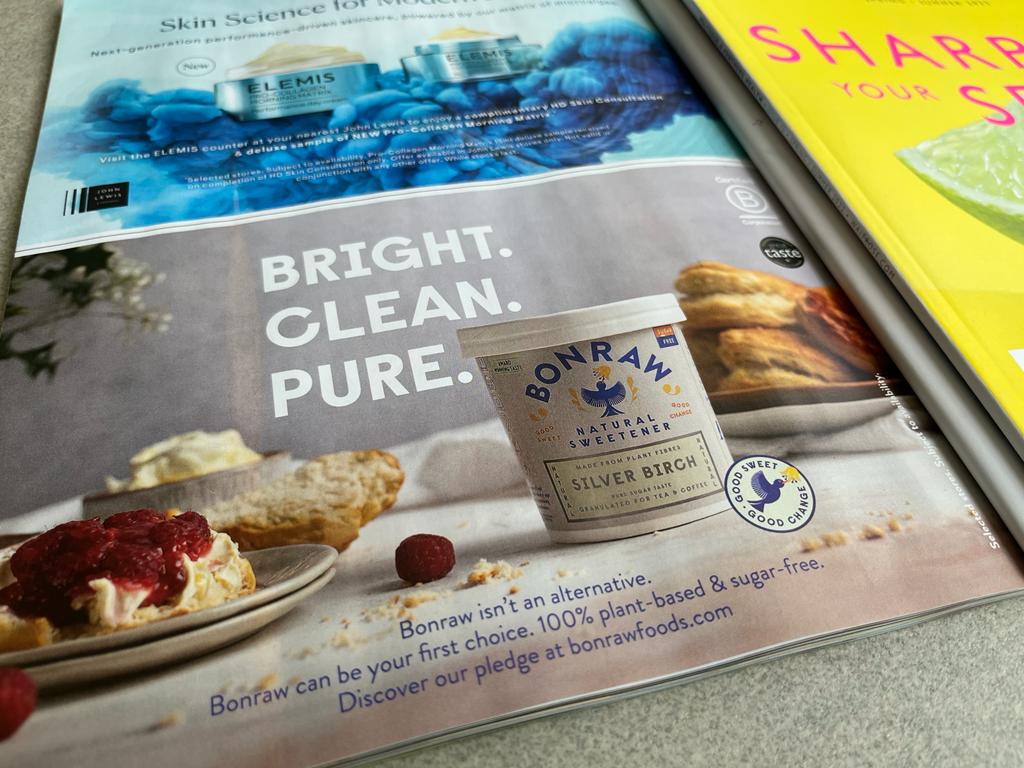 We're in Waitrose Health Magazine!
10th May 2022
Pick up the newest Waitrose Health magazine to catch a glimpse of Silver Birch Granulated. Let us know if you spot us and tag us on our Instagram @bonrawfoods!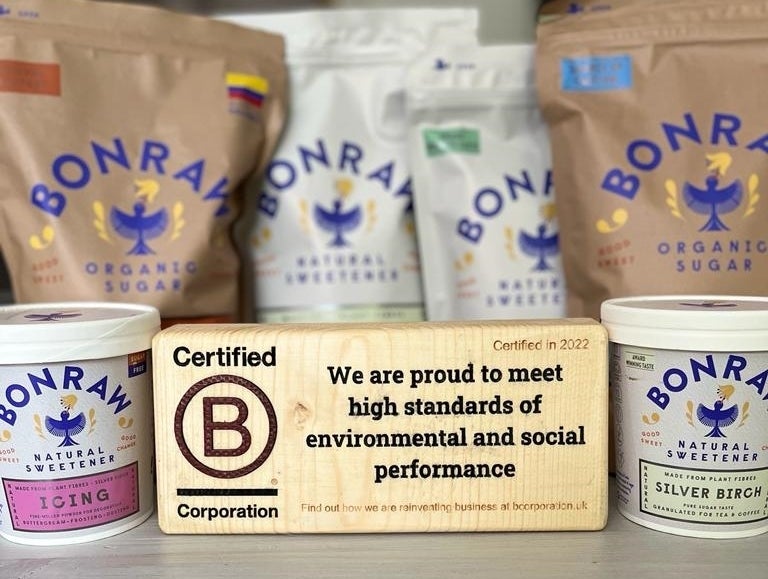 Our B-Corp Plaque has arrived!
10th May 2022
"So proud to receive this plaque today! It's a reminder that small teams can make a big impact. We are a work in progress, and we will continue to be a work in progress but most importantly… we work for progress!! Good-sweet for everyone involved." – Elpida Gailani, CEO & Founder.