GOOD-NEWS UPDATES: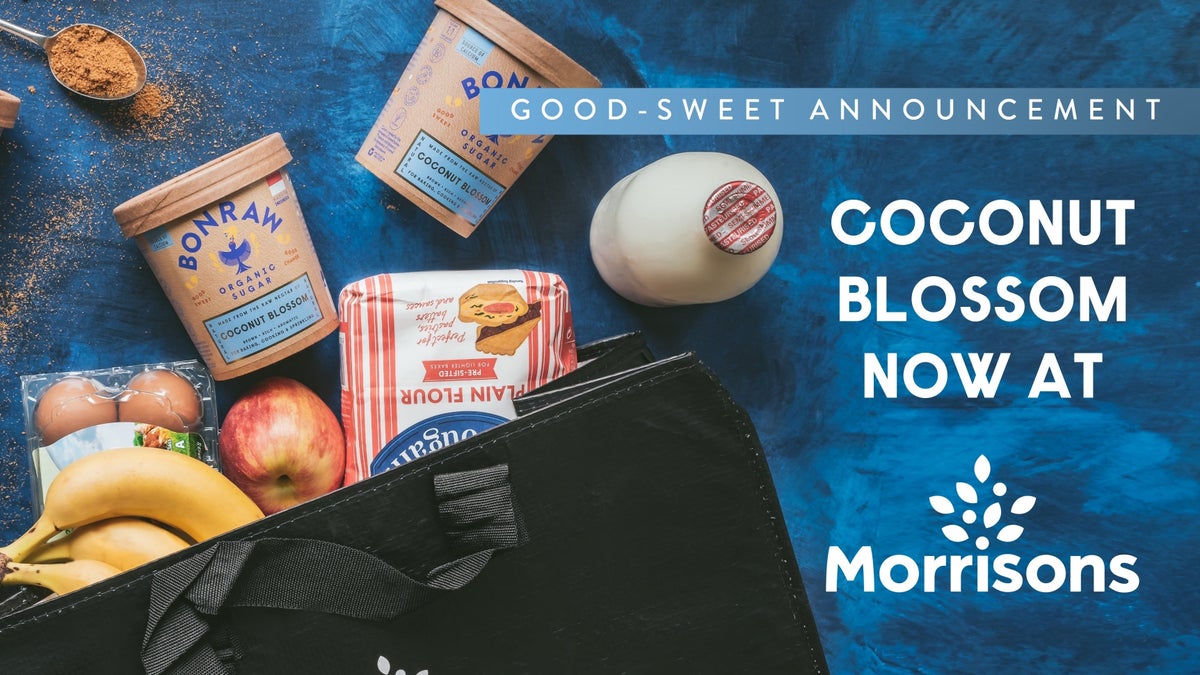 We're in Morrisons!
16th May 2022
We are proud to announce BONRAW is now listed in over 450 Morrisons stores up and down the country! Support this small but growing British business and shop BONRAW at Morrisons.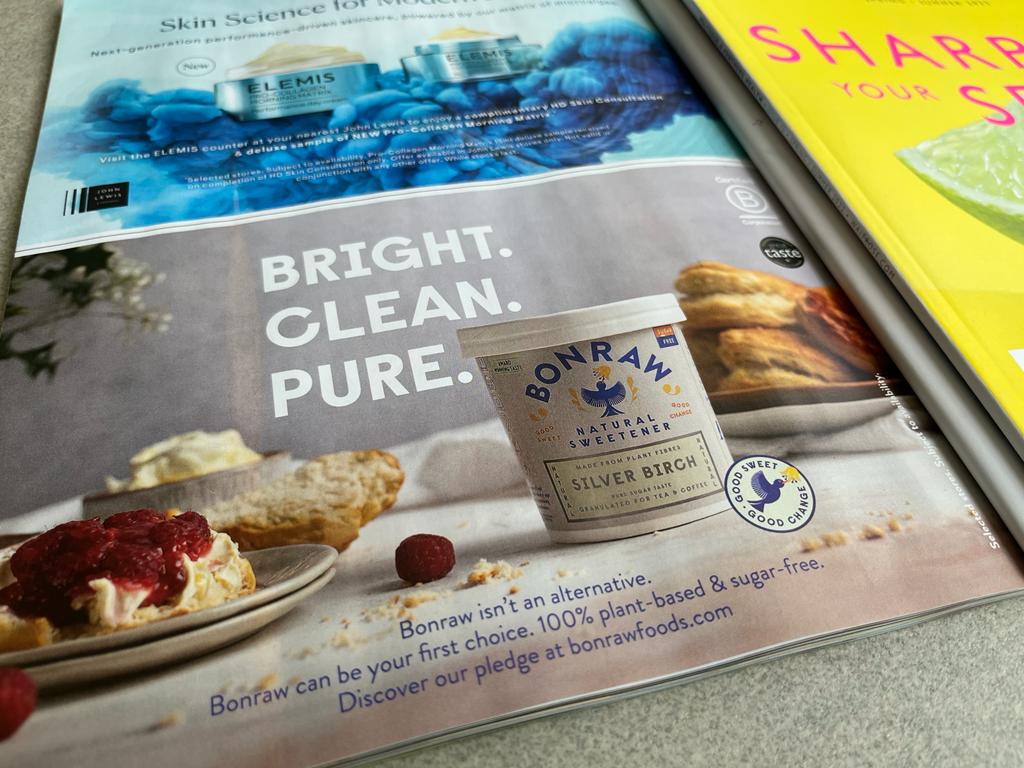 We're in Waitrose Health Magazine!
10th May 2022
Pick up the newest Waitrose Health magazine to catch a glimpse of Silver Birch Granulated. Let us know if you spot us and tag us on our Instagram @bonrawfoods!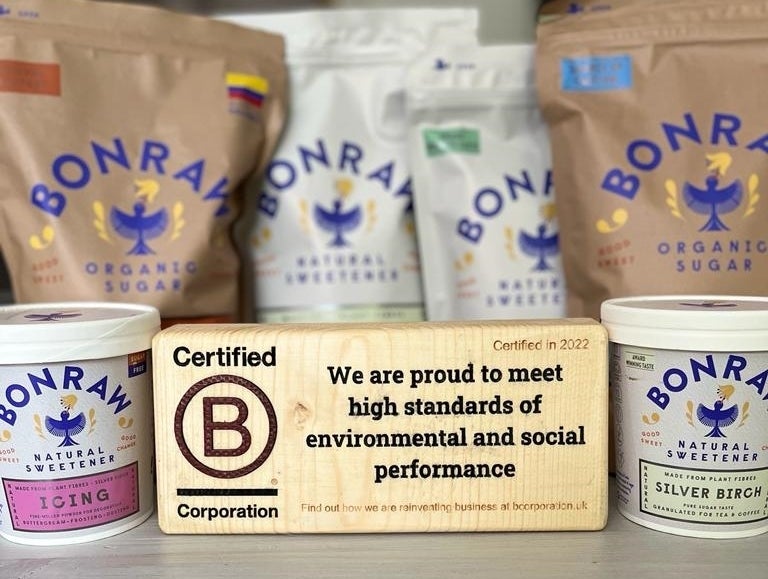 Our B-Corp Plaque has arrived!
10th May 2022
"So proud to receive this plaque today! It's a reminder that small teams can make a big impact. We are a work in progress, and we will continue to be a work in progress but most importantly… we work for progress!! Good-sweet for everyone involved." – Elpida Gailani, CEO & Founder.