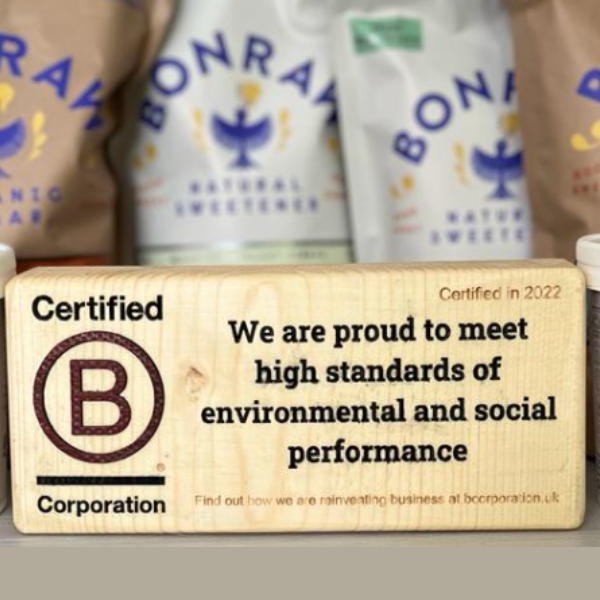 We believe that all businesses should be a force for good in the world.
In late January of 2022, BONRAW became the 1st certified B-Corp of its kind. We set about on this journey because we feel that the structure and accreditation provide us with the best framework to achieve our ambitions. We are now part of a global movement of businesses, who are using their influence to make the world a better place.
We know it's a lofty ambition, and that there is plenty to work on, but what really excites us is that we are committed to continually getting better.
WE NEED TO KEEP PUSHING FOR CHANGE!
Sweetening is historical, it's cultural and many parts political. Organic sugars have been savoured in communities around the world for hundreds of years. No factories, no synthetics, and no big business in sight. Traditional farming. Nurtured. Harvested. Loved.
This discovery was a vital beginning for Bonraw. To bring natural sugars as they exist in communities, many where poverty exists, and have people from around the world enjoy what natural sweet is all about. We knew bringing a range of organic sugars and natural sweeteners to the rest of the world wasn't going to be easy. The consumer industry is static. There's big business dominating what is on offer. There's been little to excite the senses for a long time and it is a compromised experience with little choice.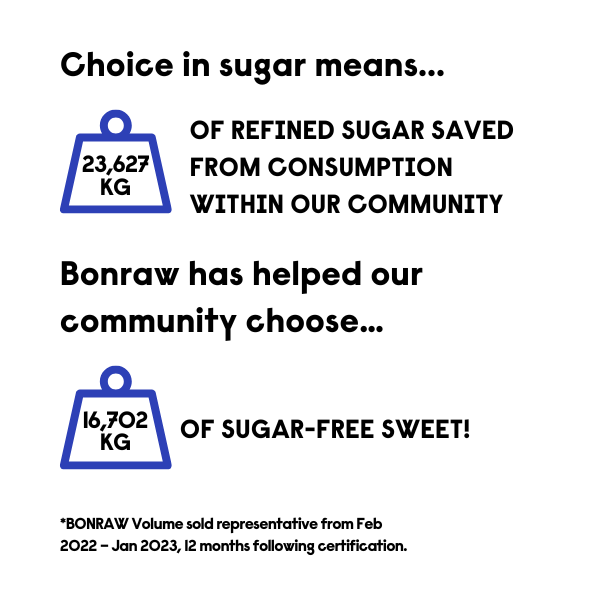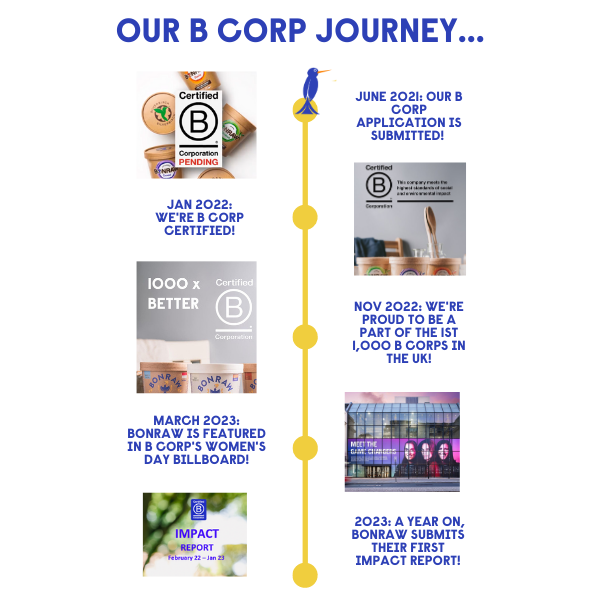 BREAKING DOWN OUR IMPACT
Excessive sugar consumption is one of the key contributors to obesity and related health conditions such as type 2 diabetes. Refining sugars involves high toxicity and is a major issue across the food industry. Mass produced and sold cheaply to bulk out foods, snacks and drinks.
All our natural & organic sugars and sweeteners have a low glycemic index that is considerably lower than the mainstream sugars. They are minimally processed; starting life as a sap from a plant heated into a juice or sap before crystallizing. Furthermore, we are conscious not to blend sweeteners with other difficult to pronounce ingredients, thus adding more process. They are packed just as they are produced. The range presents many other exciting benefits from increased immune support to source of calcium and potassium. No sugar spikes and no sugar crashes, means less inflammation in the body and better food choices every day for yourselves and those producing these products.
Isn't 'sugar just sugar'... This is exactly the stigma we try to break everyday with education. Attaining the resources to capture our decision-making, our practices, purchases and how we conduct our everyday decision-making was vital to help us along our B Corporation certification. Becoming a B Corporation really was to shake and shift perceptions around sugar. The B Corporation stamp next to the brand creates a contradiction in people's minds. It prompts them to learn more. That is our goal. Through B Corporation certification conversations previously not possible are changing, allowing small business, like ours, to share our story and facts about these wonderful ingredients.
To put our score into perspective, the average score for a UK business is just above the minimum score of 82 points. So achieving an impact score of 92.7 is testament to just how hard our small team has worked to get us here.
Indirect CO2 emissions from the upstream value chain, account for the largest share of the corporate carbon footprint. We measured our Carbon Footprint (71.54 tonnes) and understood that just over 60 tonnes of CO2 is largely down to raw ingredients and packaging. 71% of our CO2 is from the ingredients themselves.
Our key focus areas of the last 12 months
We continue to evaluate the way we do business to ensure we're always looking at ways to minimise our impact.
Over the past year, we've been exploring how we could lower our CO2 emissions, first by looking at product-specific carbon emissions and then by taking a closer looking at our packaging. This is why, in the last year, we've focussed on promoting our pouch range, we source these materials locally and the packaging can be recycled along with carrier bags in large supermarkets.