So, you've just purchased your first pot of Maple Sugar. Congratulations, what an exciting time in your culinary journey. You're opening the door to tremendous new taste experiences!  
You may already have some great ideas in mind for what you'd like to make, but if you're looking for some more inspiration, then you've come to the right place.  
In the BONRAW kitchen, we're breaking down our 5 Favourite Easy Maple Sugar Recipes! You can call them your 'maple staples' because they are simple yet so delicious and a great way to deepen your understanding of how to best use Maple Sugar. 
(A.K.A Miramisu or Maple-misu – Let us know which name you prefer on Instagram @bonrawfoods!)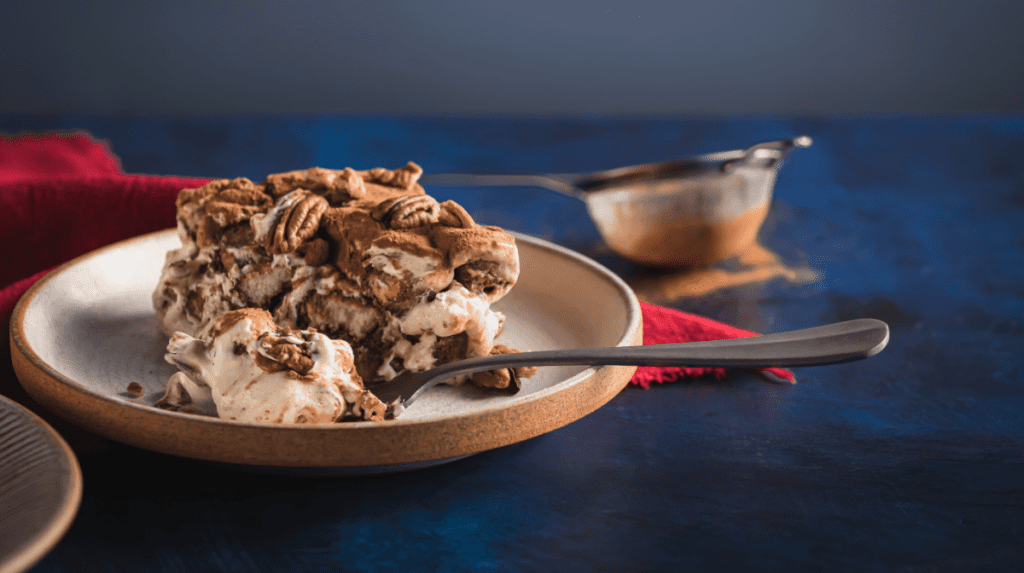 Difficulty Level: EASY 
An iconic Italian dessert with a Canadian kick. Soft chocolate excellence. Infused with warm maple flavour. This 7-ingredient recipe serves 8 people and takes under an hour (+ a couple of hours of refrigerator time) to complete. Our Fine Maple Sugar removes any need to use regular refined sugar and adds a flavourful depth to the sweetening while pairing perfectly with the creamy chocolate tiramisu taste.  
This is a relatively easy recipe, but we recommend that you be mindful not to overbeat your egg whites to avoid them becoming clumpy. Once you reach stiff peaks, you're golden! Also, make sure to leave ample time for refrigeration for a perfect serving of Tiramisu.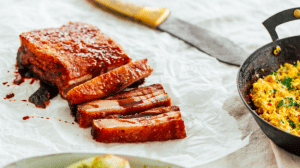 Difficulty Level: SUPER EASY 
This BBQ pork belly is a work of art. Prepared with a pie rub which combines and balances powerful flavours that permeate through the meat. 
 Drizzled in a pouring glaze that delivers pleasing hints of rich, amber-caramel flavours from the Maple Syrup and Organic Fine Maple Sugar. Preparing the Sugar Pie Rub, and glaze is very easy.
The tricky part is cooking the meat perfectly, but as we're focussing on the method for preparing the meat, we have scored this recipe as super easy. Make sure to stick to the quantities we've recommended to ensure the flavours are perfectly balanced.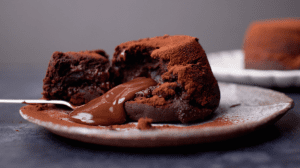 Difficulty Level: SUPER EASY (REALLY!) 
Indulge in a melt-in-your-mouth, warm, chocolate delight that's also vegan and refined sugar-free. Filled with terrific Canadian flavour from the pure maple syrup, and Organic Fine Maple Sugar.  
This recipe is an easy winner at a dinner party, it serves 4 and only takes 15 minutes to prep and 15 minutes to bake. It's for sure a crowd pleaser, dig your spoon into the fondant to unleash a luscious pool of dark chocolate.  
The only special equipment it requires is ramekins or small tins, so you can create cute and compact sponges that pair perfectly with a scoop of dairy-free ice cream. To achieve the perfect fondant, be careful with the cake mixture you're placing in the freezer, you want it to firm up not freeze.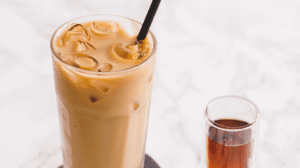 Difficulty Level: SUPER EASY 
Maple Sugar and coffee are a highly underrated pairing. The warm caramel flavour matches the toasted coffee notes for a dreamy taste experience.  
This easy recipe is perfect for summer but has the treacly taste of an Autumnal treat. It takes seconds to make the maple sugar syrup and it is filled with nutritional goodness, unlike the standard flavoured syrups on the market.  
Sweeten to your liking but we recommend you get a good balance of flavours to appreciate the full taste profile of your Vegan Maple Iced Coffee.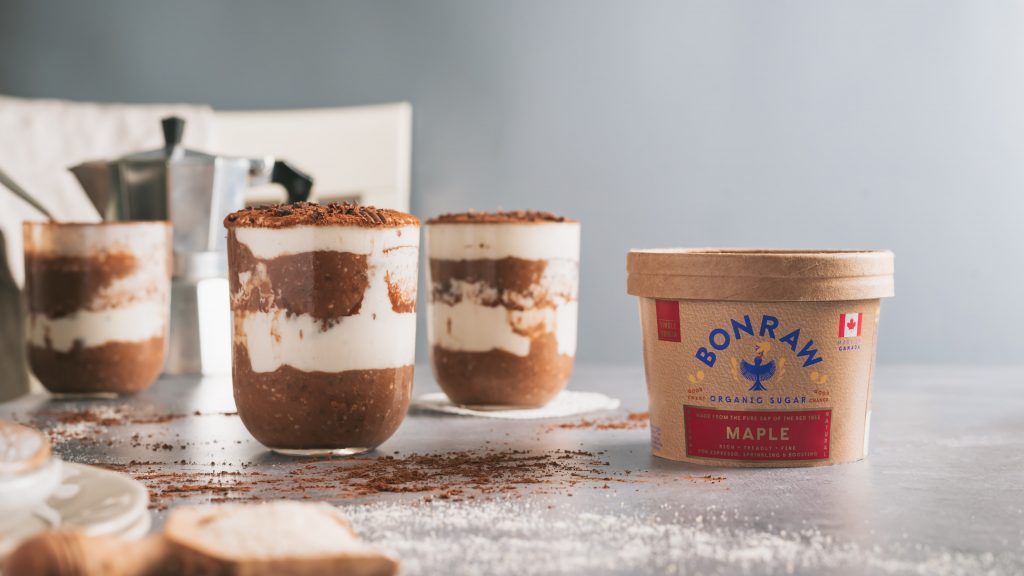 Difficulty Level: EASY  
Healthier than the dessert; full of fibre and plant-based proteins from oats and keeping your sugar low GI, all the assets of the perfect morning treat.  
This recipe only requires 10 minutes of prep time + overnight refrigeration, it's a no-fuss meal for a busy morning. It also serves 3, so you can share with your family or leave any leftovers in the fridge for 3 days of easy breakfasts.  
We use oat milk in this recipe, but we recommend you seek out unsweetened oat milk to avoid adding any unnecessary added sugar to your breakfast. Almond milk will also work fine in this recipe.   
We hope you've enjoyed your time in the BONRAW kitchen, and that it has filled you with inspiration on what to cook and bake with your Organic Fine Maple Sugar! Please let us know if you recreate any of these recipes by tagging us on Instagram @bonrawfoods.  
If you haven't hopped on the maple sugar train yet, then now's your chance! Shop BONRAW Organic Fine Maple Sugar.  
A big thank you to Maple From Canada for supplying us with some delicious Maple Sugar recipes, learn more about them here.