We've been speaking to Tim Wiggins, an endurance cyclist and author of the online blog Life in The Saddle. He has the know-all on everything from unsupported trans-continental bike tours to multi-day endurance races in the mountains.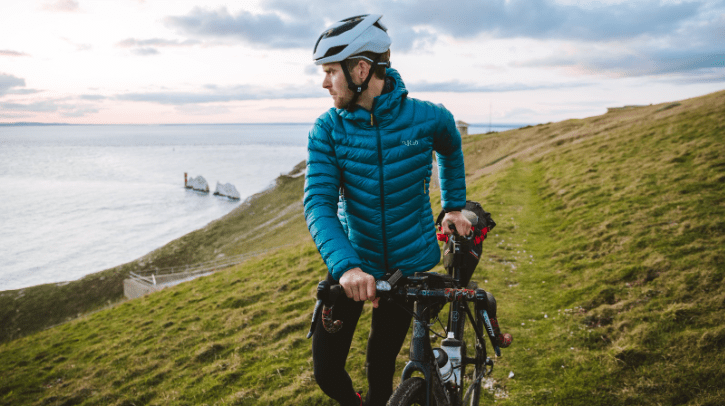 We were keen to understand what his perspective is on all things sweet: what impact it has in his life, does he restrict his intake, and what foods are his go-to essentials? Fortunately, he responded to our keen questions and here's what he had to say… 
We started by asking Tim about his nutrition. Does he meticulously plan all his meals, or does he take a much more laidback approach?  
"In all honesty, I don't have a plan—except to eat as healthily as possible, as much as I possibly can. By healthy eating, I mean concentrating on a plant-based diet of wholefoods, with a good balance of protein, fibre, carbohydrate, healthy fats, and nutrient-rich ingredients. I eat fish and chicken, but otherwise, I don't tend to eat meat. I try to avoid processed and 'long life' foods as much as possible." 
This led us to our millionaire dollar question… what is his relationship with sugar?  
"As an athlete, you need sugar. Sugar is energy, and you cannot go without it. If your blood sugar level drops during a long race or event then you will 'hit the wall'—so you need to ensure a constant blood sugar level, which is difficult to maintain with fats and complex carbohydrates alone as they cannot be absorbed fast enough. I have always known that I need to eat sugar in a race or long ride." 
While this makes a lot of sense, we still wanted to gain a deeper understanding of his relationship with sugar, and how it has evolved over the years.  
"I have had the realisation that different qualities of sugar exist, and your body reacts to these in different ways. I used to use energy gels a lot, which are as close to glucose syrup as you can get—just pure refined sugar. I have come to realise that getting sugar from fruit (fructose), and carbohydrate from other sources such as rice cakes and flapjack made with unrefined sugar, is a better and more natural sugar source. My body processes this sugar far better, and it doesn't cause the sugar 'spikes' that you can get with energy gels." 
Tim also mentioned that rice cakes and flapjacks are among his staples for "emergency meals" while embarking on a multi-day riding adventure. He also included wholewheat noodles, oatcakes, porridge, and unsalted nuts.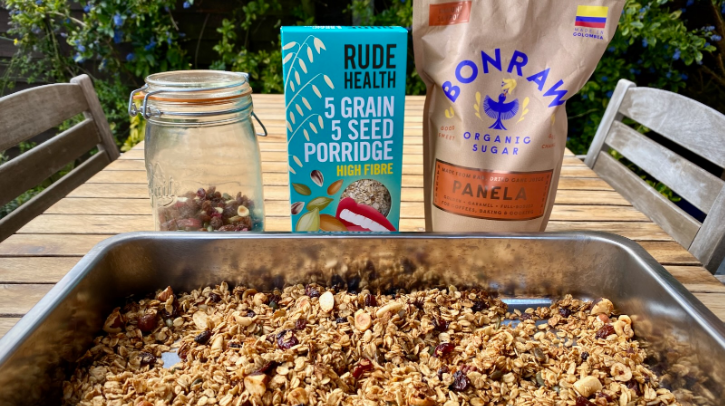 Tim clearly takes great care of his physical health and wellness, but we also wanted to know how does someone embark on these challenges, mentally?  
"It is normally about breaking it down into manageable chunks; the next hill, the next café, the next campsite, the next warm bed; setting yourself smaller goals helps you to chip away at the bigger target." 
And his advice for anyone starting their own foray into the world of endurance cycling?  
"Listen to your body. Do what you feel is sensible and safe; don't over-reach, because it will only end in things coming undone. Ride for enjoyment, not for ticking boxes."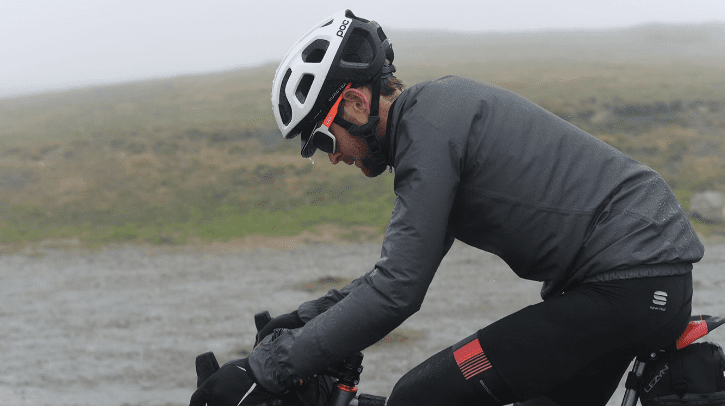 Returning to the kitchen, we wanted to learn more about the 'foodie' side of Tim… 
BONRAW'S 5 rapid-fire cooking questions: 
When in the kitchen, where do you find your inspiration for what to cook and bake?  
"One of my favourite cookbooks is the Grand Tour Cookbook by Hannah Grant. She is a Danish chef who worked in award-winning Michelin starred restaurants, and then turned her culinary skills towards cooking for professional cycling teams on the Tour de France and other top races. There are fantastic ideas for everything from breakfast to ride snacks, and four course meals!" 
What do you enjoy making as a treat for yourself? 
"My favourite cake is carrot cake, but another favourite treat is homemade flapjack." 
What's your dinner party dish and dessert for entertaining guests? 
"Always the BBQ. Halloumi burgers and roasted veg is a favourite, or BBQ'ed mackerel; served with lots of interesting salads and dips." 
We know you're a fan of BONRAW Bee Pollen, can you tell us why you love it and how you use it? 
"Bee Pollen is a very interesting texture and taste. I like to mix it into homemade granola to add an extra crunch and sweetness (recipe: https://www.lifeinthesaddle.cc/2022/04/recipe-healthy-fruit-n-nut-toasted.html)"  
Are there any dishes/ both sweet and savoury you're looking forward to making this summer season? 
"Savoury wise, I am looking forward to experimenting with some more vegetarian BBQ dishes, with different glazes and dips for the veggies. Sweet wise, I love summer crumbles and summer pudding—particularly rhubarb crumble and summer fruits compote made with pickings from the garden."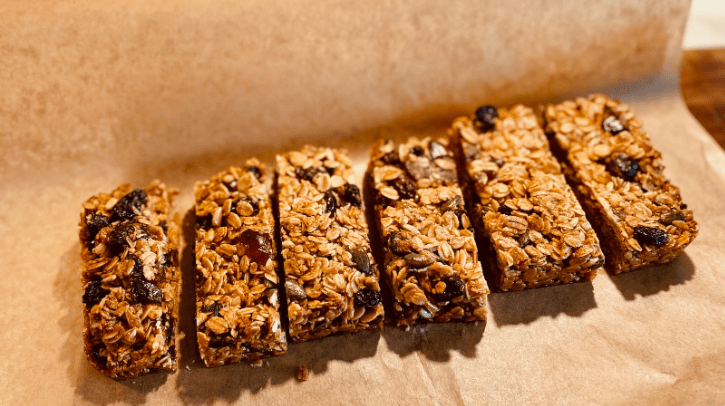 Tim Wiggins provided us with great insight into his nutrition, the role sugar plays in his life, and the importance of physical and mental wellness. And of course, he answered our crucial foodie questions – yum! 
We enjoyed understanding his perspective on these topics and it was fascinating to learn about his relationship with sugar and how it has evolved. For BONRAW, it was encouraging to know about the vital role our sugars have played for Tim during his cycling adventures, fuelling his body with good and nutritious sweet.  
We thought we'd finish off by asking Tim what's next for him?  
"Hopefully the Tour Aotearoa (North to South New Zealand) sometime in the next few years." 
If you want to keep up with Tim you can do so on his blog lifeinthesaddle.cc, and you can use his discount code LIFEINTHESADDLE15 to get 15% off any of our full-priced products! (June 2022)