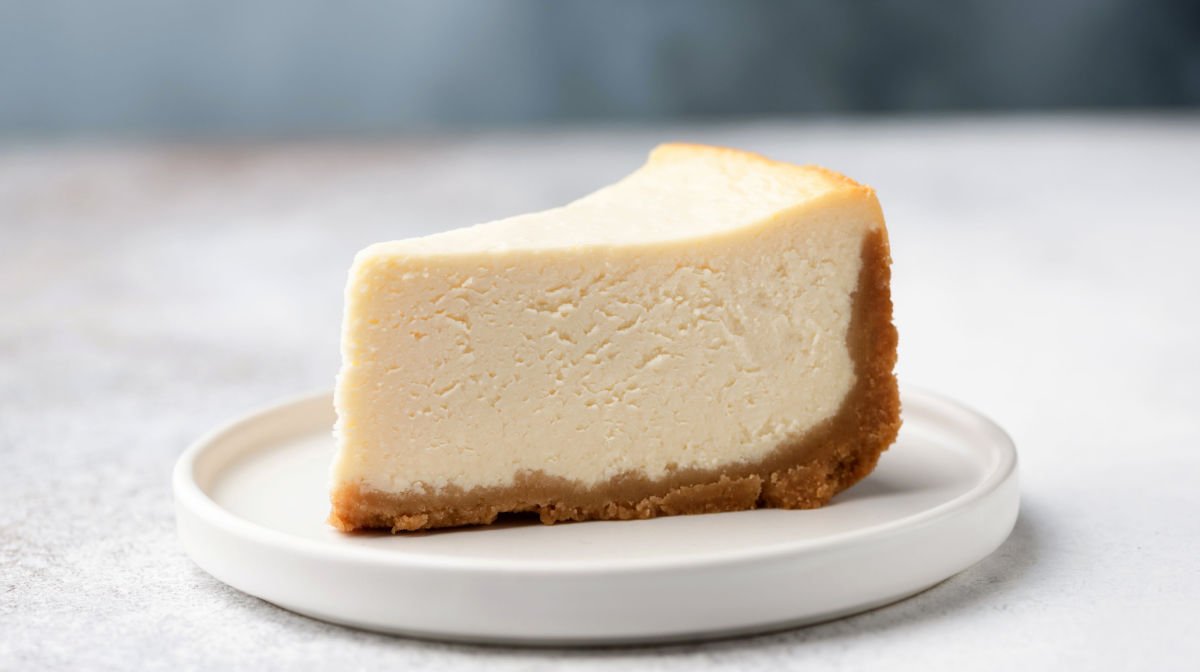 (VEG) (SF)
We LOVE Panela Biscuits, and we also LOVE baked cheesecake which is why we've married the two in a ceremony of smooth cream cheese and aromatic lemon zest. But we didn't stop there, we've also dressed the cheesecake in a sugar-free strawberry compote, made with Silver Birch Icing. Need we say more??
Servings: 10
Prep Time: 30 mins
Cook Time: 1 hour 15 mins + overnight refrigeration
Ingredients for Buttery Biscuit Base:
-200 g digestive biscuits
-43 g walnuts and almonds (optional)
-20 g Organic Panela
-1/2 tsp salt
-15 g flour
-85 g butter (melted)
 Ingredients for Cheesecake Filling:
1000 g cream cheese (room temperature)
125 g goat cheese (room temperature)
300 g Silver Birch Granulated or Caster
1 tsp salt
30 g flour
125 g of kefir
Zest of 1 lemon
1tsp vanilla extract
5 whole large eggs + 2 yolks
Method for Biscuit Base:
Add all the ingredients except for butter to a food processor and combine until broken down into a sandy texture. Drizzle in butter while spinning. When ready, it should be able to hold itself together when you squeeze it. If it's still crumbly, add in a bit more butter.
Spread the mixture into a greased 9" springform pan by pressing 50-60% of the digestive mixture evenly against the sides with a glass. Add the remaining crumbs into the pan and press into an even layer on the bottom of the pan.
Par bake at 350F/175˚C for 10 minutes.
Method for Cheesecake filling:
Using a stand mixer, mix the cream cheese, goat cheese, Silver Birch, salt, and cornflour using the paddle attachment on medium speed. Scrap the sides of bowl after about 30 seconds of mixing.
Mix for another minute or until well combined, and then add in the kefir, lemon zest, and vanilla extract. Continue to mix for another minute until combined. Scrape paddle and bowl well.
With the mixer on medium, add the eggs, 1 at a time, mixing until just combined, scraping sides halfway through. Be careful not to over-whip after the eggs are added.
Pour mixture into fully cooled cheesecake crust, and then bake at 325F/160˚C for 60 minutes.
At this point, the cheesecake should have risen and still be jiggly in the centre. Turn off the oven and allow it to cool in there with the door closed for 45 minutes.
Remove from the oven and allow your cheesecake to come to room temperature. Cover with foil and refrigerate for at least 10 hours.
Tips:
For the compote, adjust your sugar-to-lemon ratio based on your own taste preferences.
To make this recipe sugar-free, use Silver Birch Caster instead of Panela & use sugar-free digestive biscuits.
Make a strawberry compote for your cheesecake by combining 250g of strawberries with the juice of half a lemon, and 3 tbsp of Silver Birch Icing over medium heat until you've reached your ideal thickness.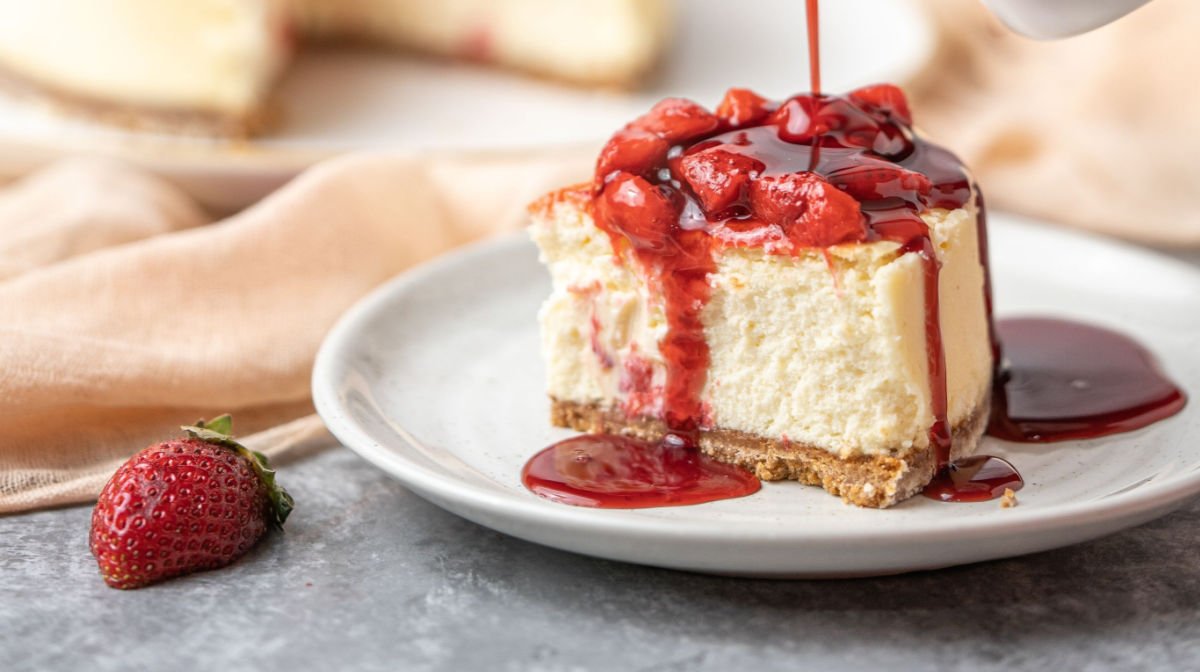 If this recipe has left you drooling, then don't hold back, get baking, and then tag us on Instagram @bonrawfoods. Share the Good-Sweet love.
Featuring BONRAW Organic Panela & Silver Birch Caster + Granulated